Young girl aged nine years , presented with tender lower end of right femur : 4 months duration. Swelling observed since 15 days .
Clinical possibilities
Osteomyelitis
Osteogenic Sarcoma
Preoperative Imaging
Heterogeneous mass arising from distal metaphysis of the right femur with a soft tissue component
Preoperative needle biopsy
High grade Osteogenic sarcoma with a chondroblastic differentiation .
PET CT
FDG avid sclerotic lesion involving distal meta diaphysis of the right femur with parosteal reaction extending to the soft tissue with hypo dense area within the lesion
Size 6.7 cm * 8.9cm * 12.3cm ( AP*T*CC ) SUV max 11.5
Joint space uninvolved
No skip lesion
Retroperitoneal nodes reactive
No lung nodules
Preoperative Diagnosis
No metastatic osteogenic sarcoma
Treatment
Preoperative CTRT
Surgery
DePuy total femur replacement
Rehabilitation
FWB + Knee ROM abduction pillow + Deroration boot for 6 weeks + sitting up till 60 degree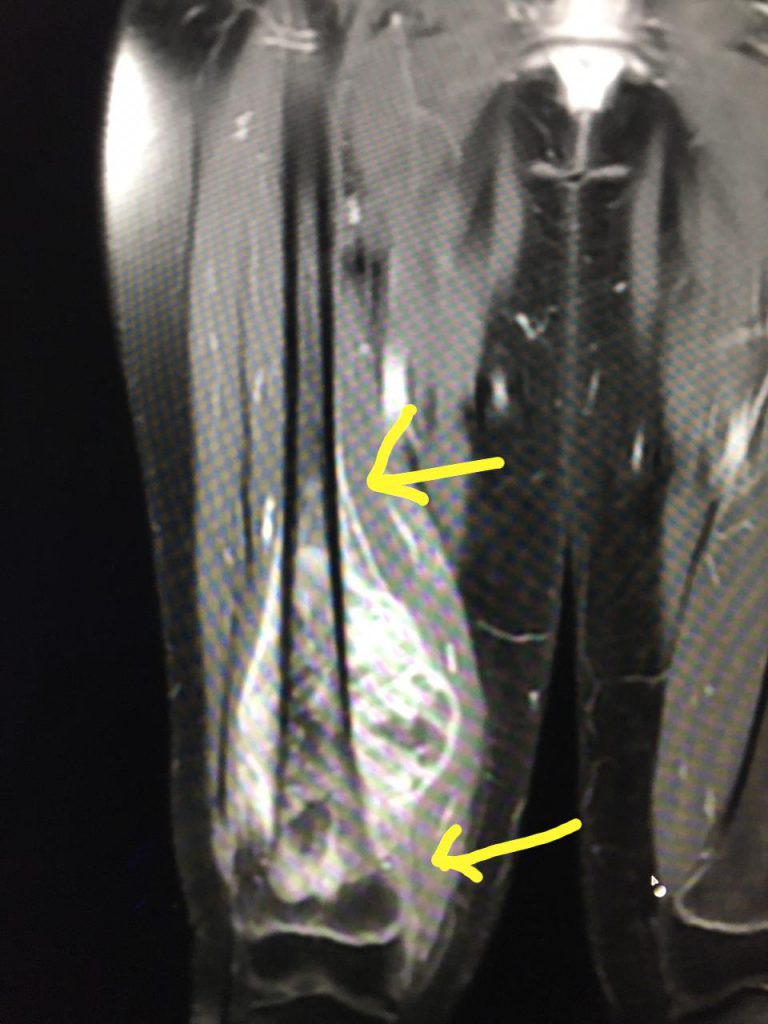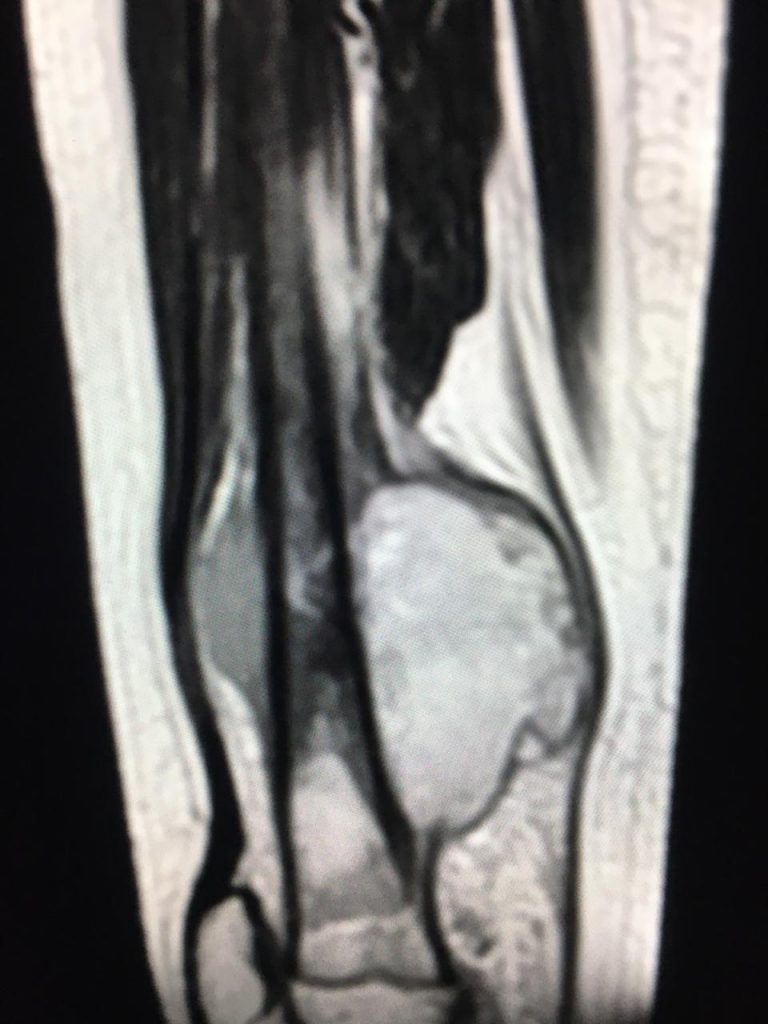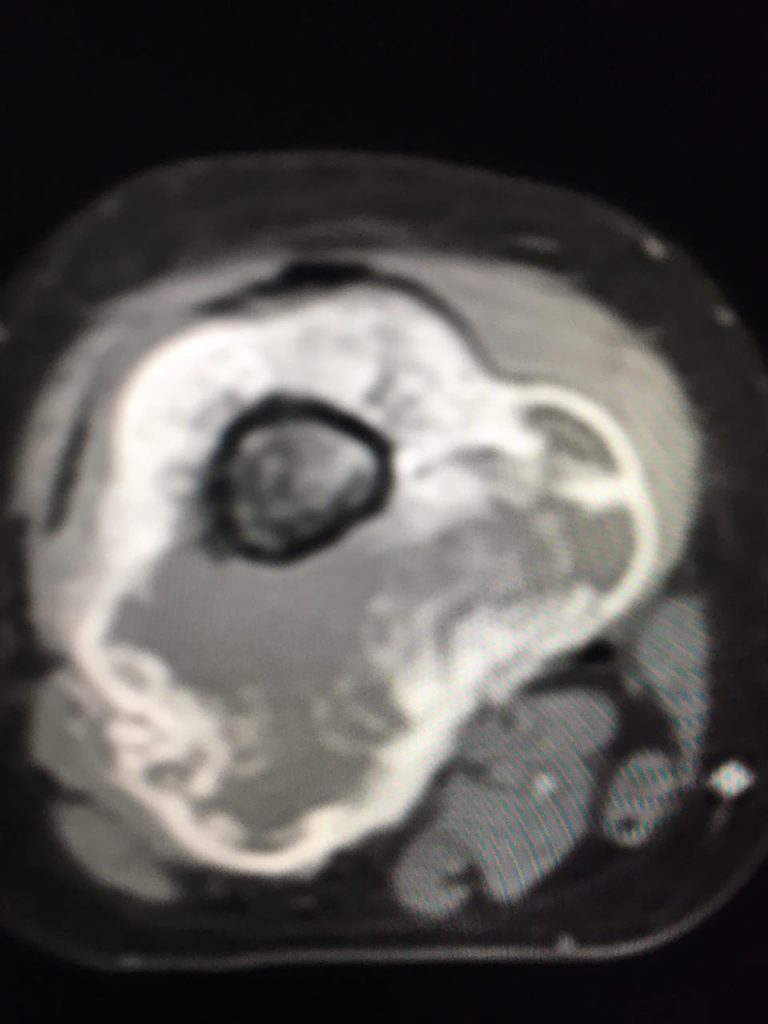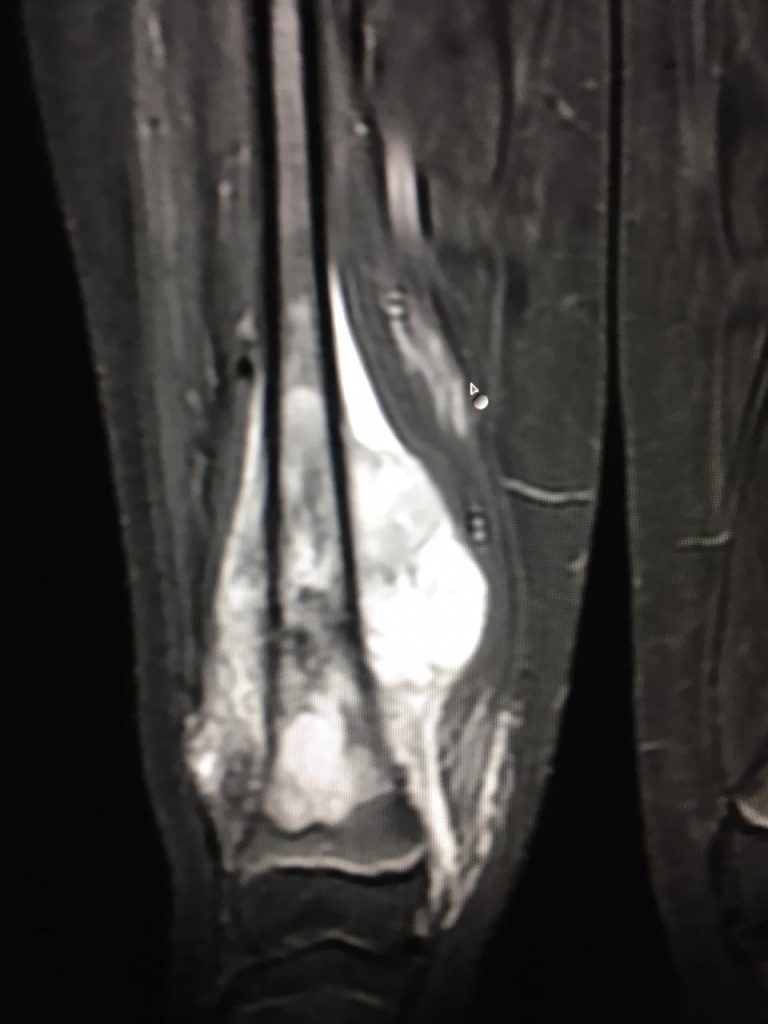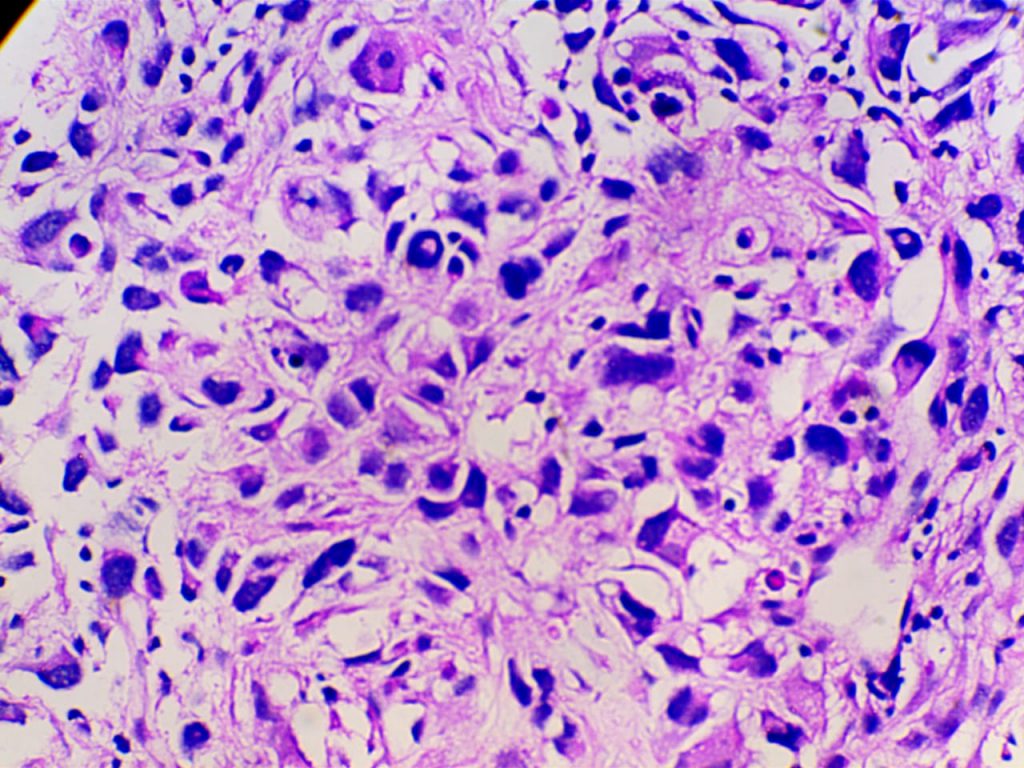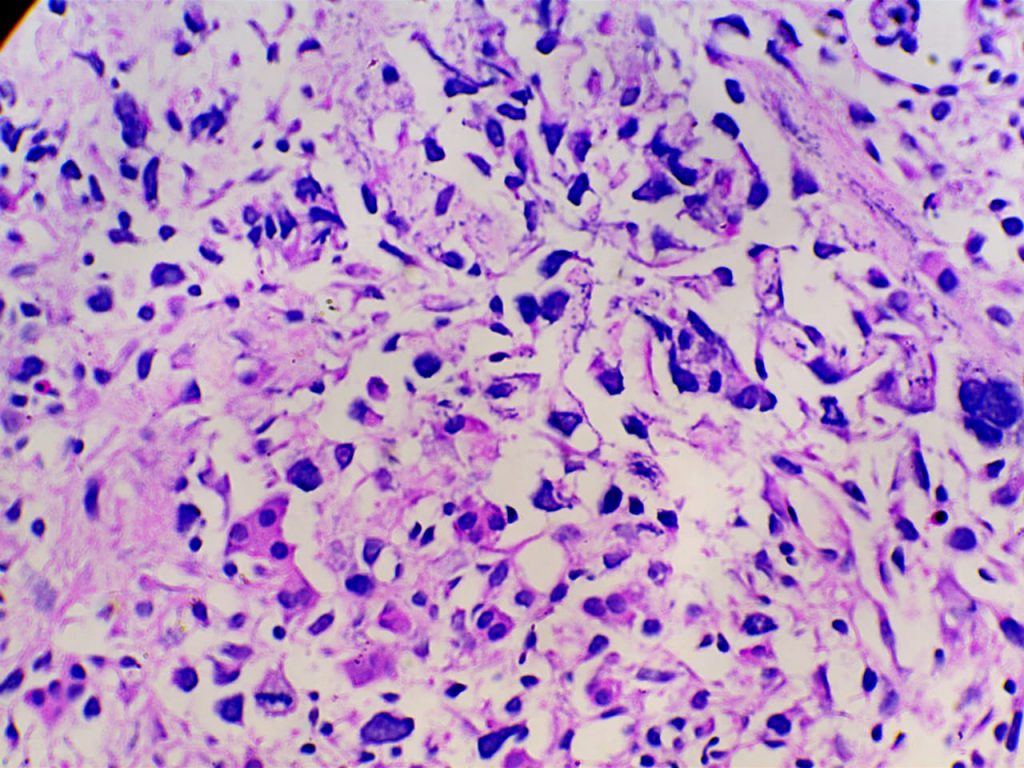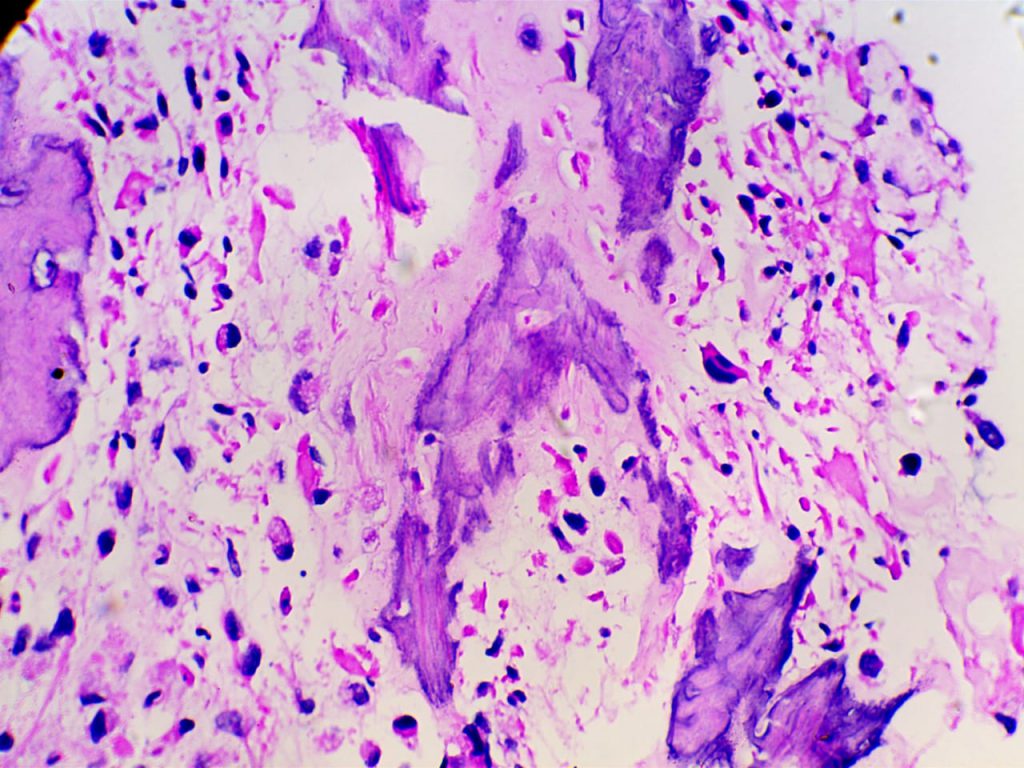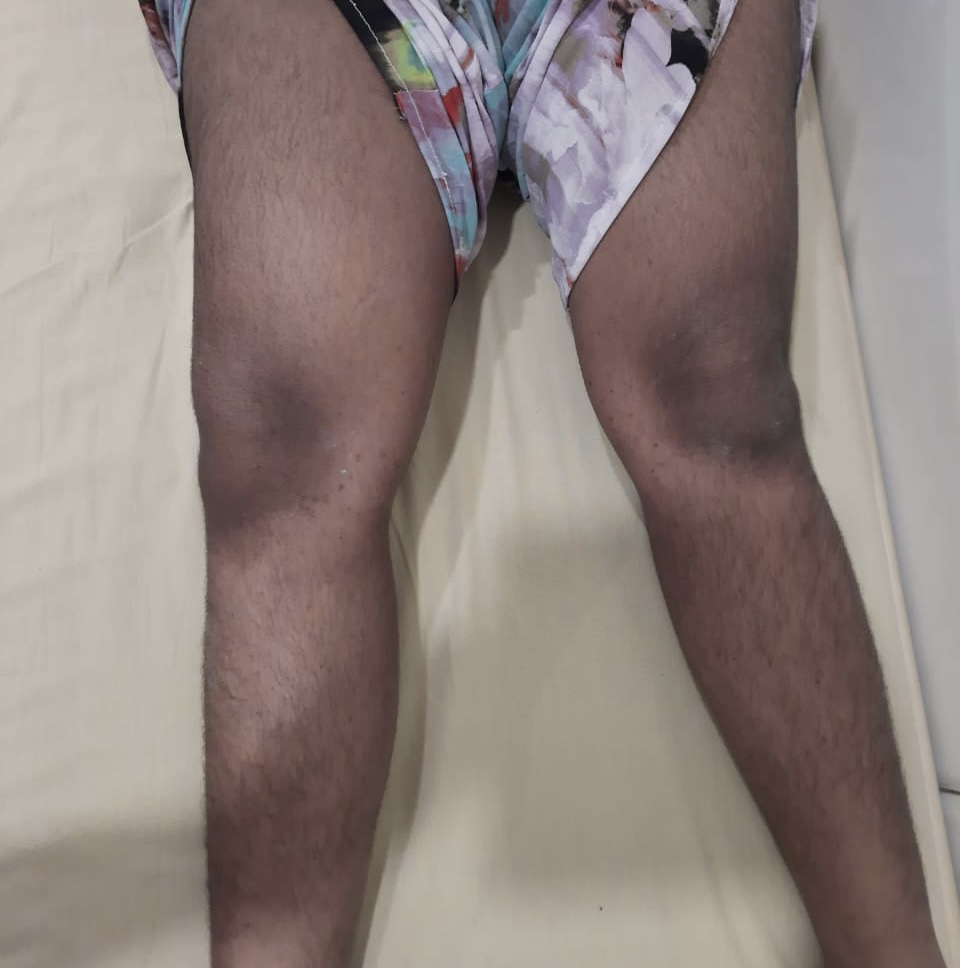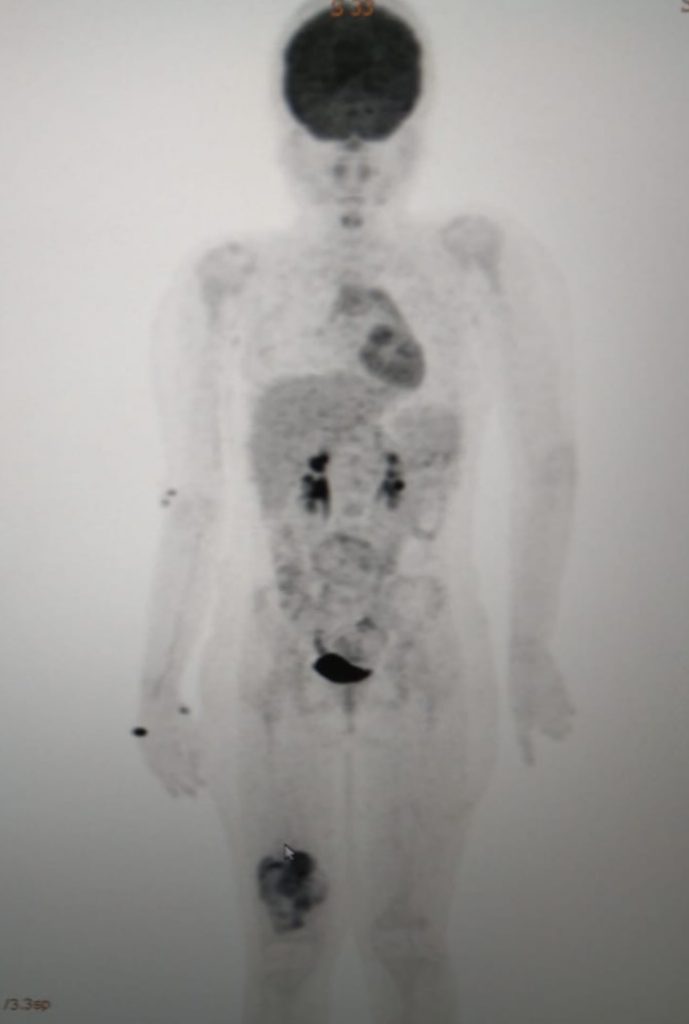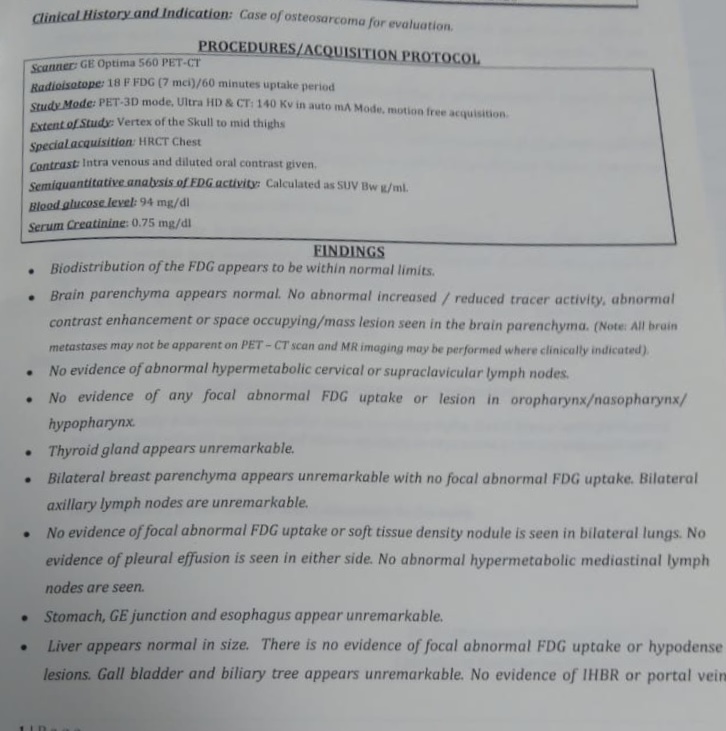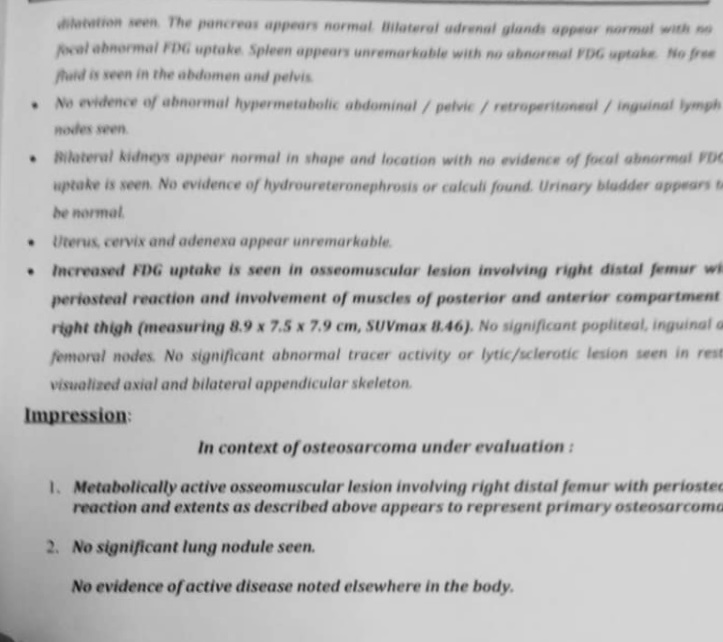 Click here to get Reference